I conceptualized "Python for Everyone" to help women who want to start their careers in technology. After the introduction sessions, it was time for us to learn real "Technology". What better to start with than Python?
Python 101 Part I in Sunet
Sunet has been a great support to us since the program's very initiation. It was our third consecutive event happening there. We can not thank them enough for their support and encouragement to us. Especially when it was Summer, and no place was available, Sunet gave us space to start.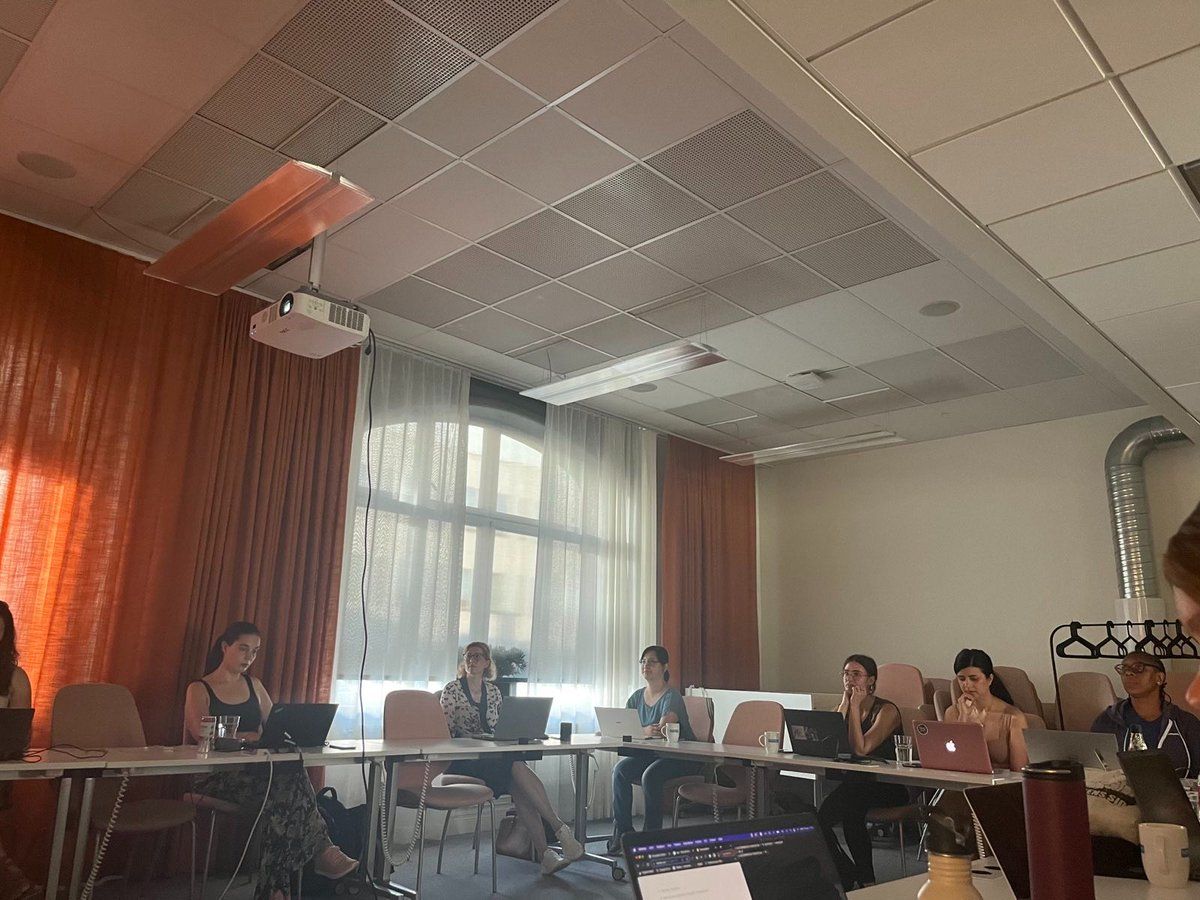 There is a hidden agenda of the program, which is to give first-time speakers a platform to start their speaking journey. Our speakers for Python for 101 were Kitty Deepa and Zahra. When I approached them for the Python 101 session, they were like, "Ahh, umm, not sure," but I said, "you girls can do this". I am so proud to see how well they did it. However, the idea was to complete the whole Python 101 on that very day. But they could not finish it due to time constrain. So we decided to have Part II of that.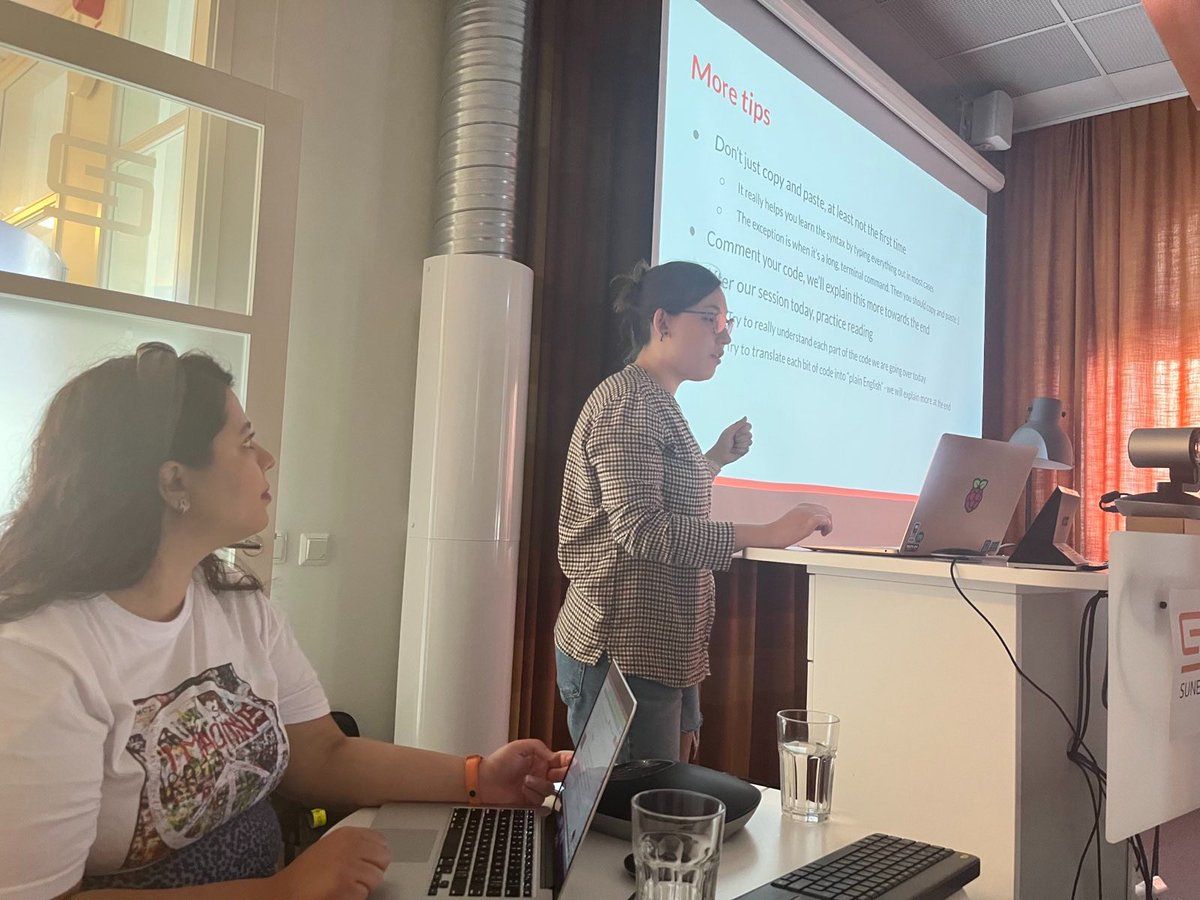 Python 101 Part II in Microsoft Reactor
The next session was at Microsoft Reactor. Microsoft Reactor and PyLadies Stockholm have tried to make this collaboration happen for a long time. At the very beginning, when I was trying to look for places to host our PyLadies meet-up, Christine (as always) came as a savior and introduced me to Erika. And now, finally, we could have the meet-up at Microsoft Reactor.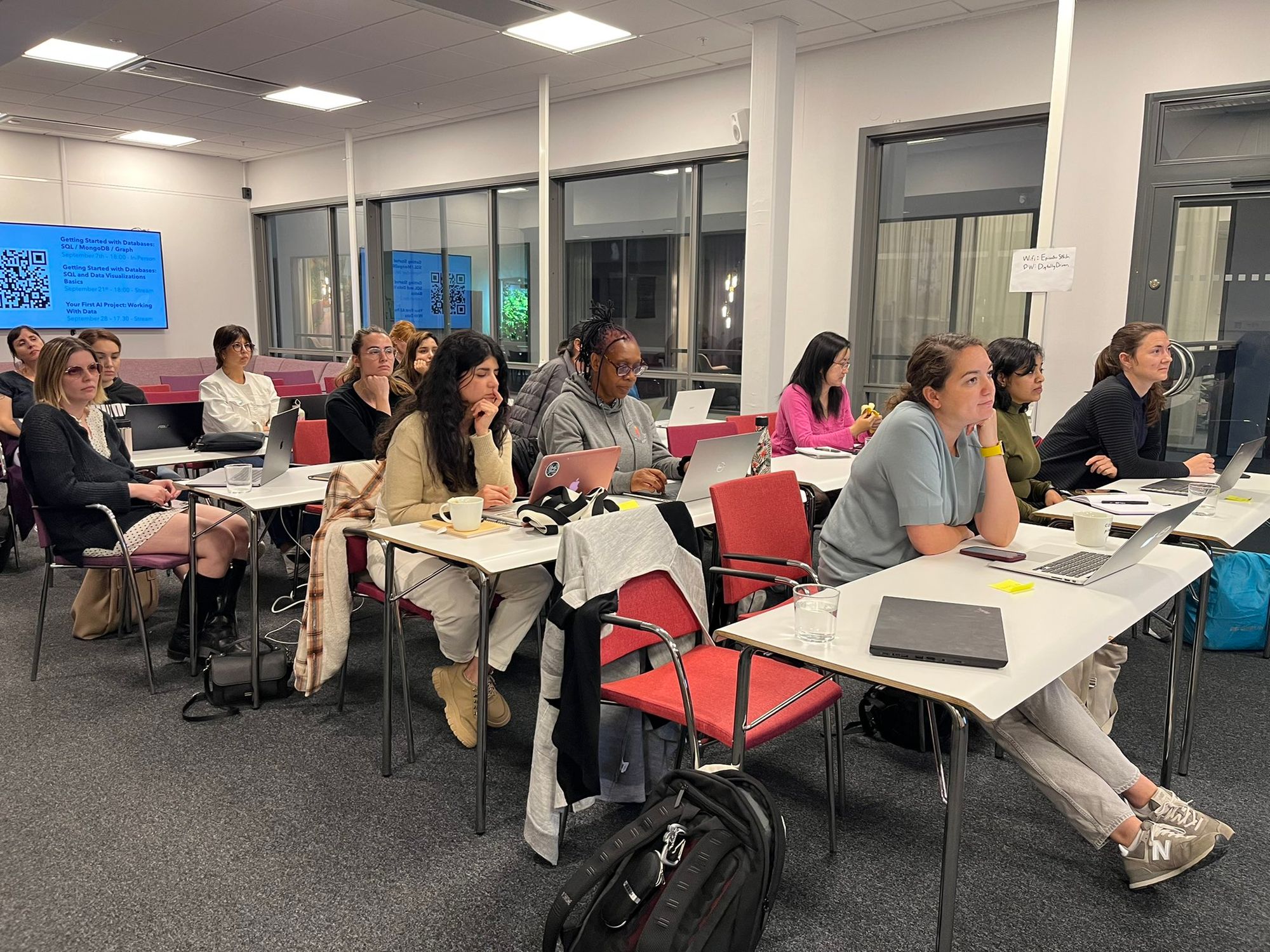 Korey was our first speaker. In his talk, he told us what Microsoft Reactor is, its idea, and why they are interested in the PyLadies community. We loved your talk Korey. And soon, he will again come back with another exciting talk.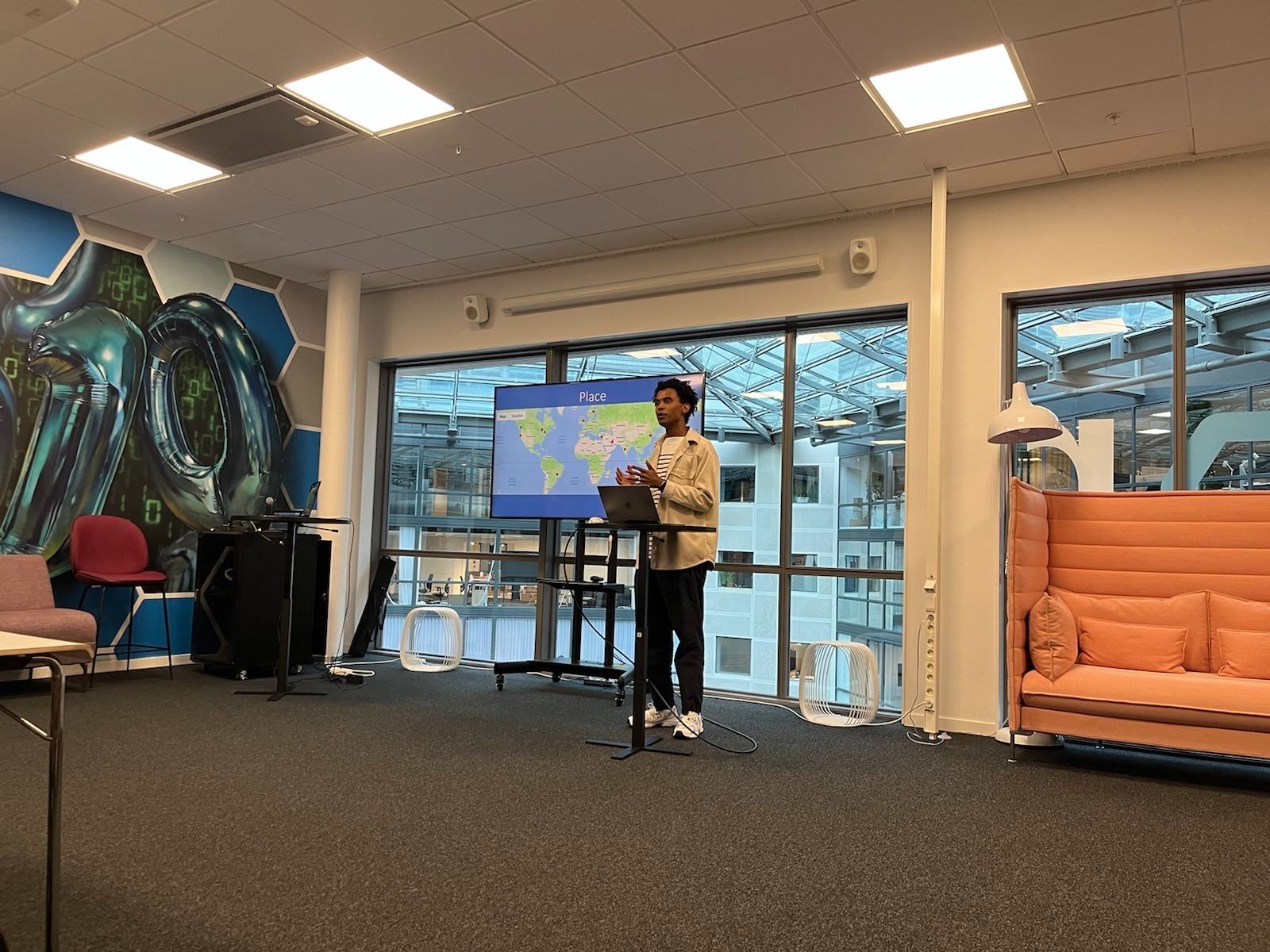 The next session was mine. To be better at programming, we must do the same thing repeatedly. So in this revision session together, we were brushing up on our Python, which we learned the other day. I covered String Manipulation, Data Structures, Variable, and Python basics.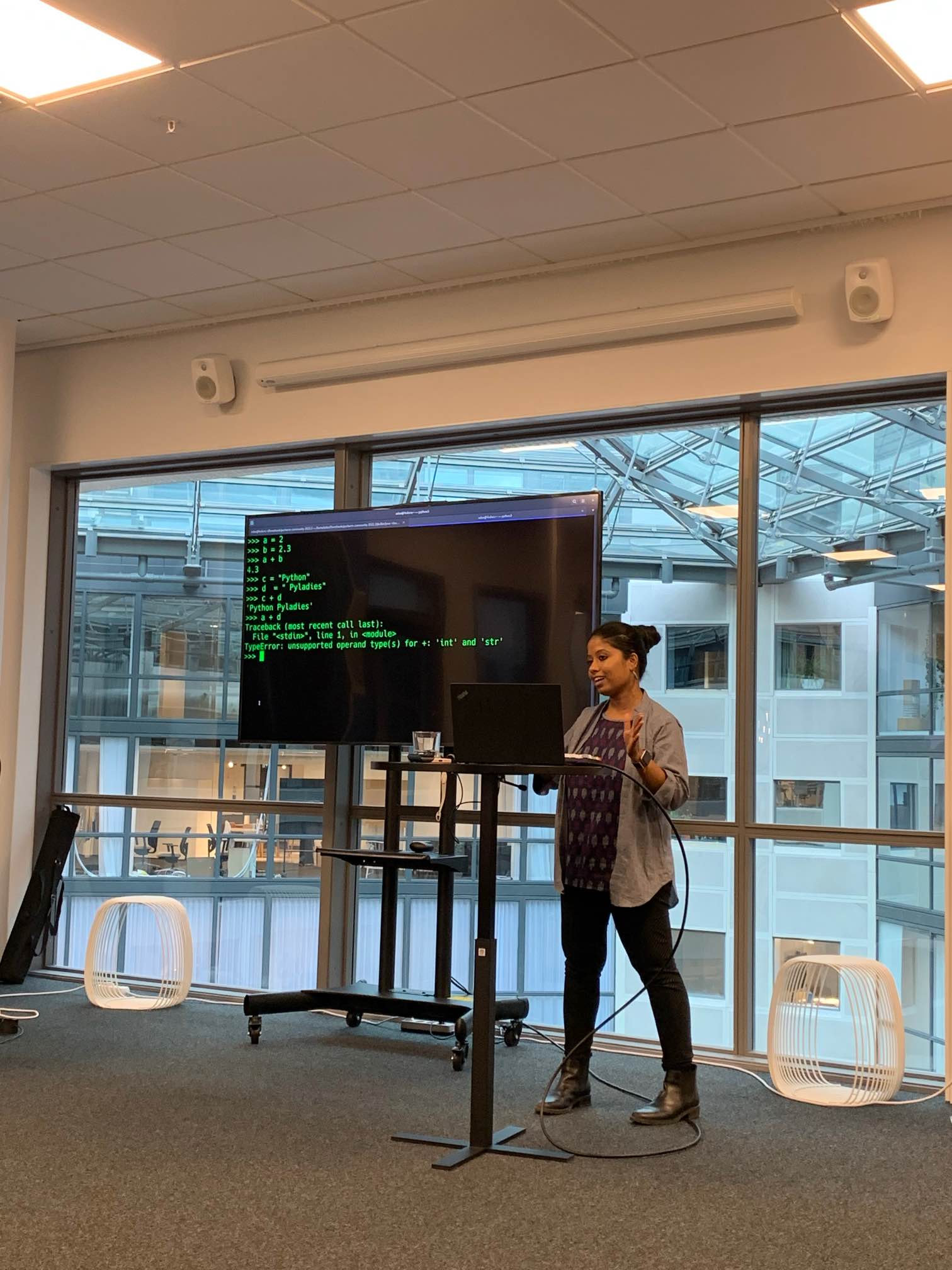 In the final Python 101 Part II session, Kitty Deepa and Zahra started where they left the previous session. I want to thank them for their sessions.
Thank you, Erika
I want to mention a particular person here, Erika. She is always so wonderful and helpful. Some valuable and fruitful discussions happened that day at the event. There is some more exciting collaboration coming soon :)