It was the time for "learning Python with harware" in February, 2020 with PyLadies in Pune. Coding in Python becomes fun when one can see the changes it makes in the hardware.
Selecting a place for work is always a difficult task as any organizer. College Of Engineering Pune (COEP) has always been supportive of PyLadies Pune. When I approached Abhijit for the venue he readily agreed. My sincere gratitude to him, Women Engineers Group and the FOSSMeet Pune team enough for that.
Once I reached the venue it was already a full house and still people were coming in. We had more than 55 students of 1st to 3rd year, attending the workshop. The first year students already knew Python. Around 12-14 people were writing Python for the first time.
The workshop started with the very basics of the language on the terminal.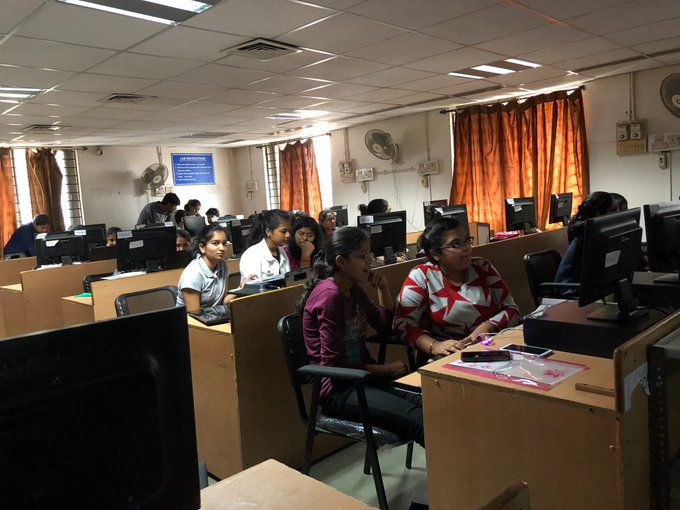 Then came the exciting part, trying Python on hardware. We were using Circuit Playground Express boards by Adafruit. Nina and Kattni provided these boards to us.. We, people on the other side of the world, do not have easy access to Adafruit hardwares. It takes a lot of time and money to get them. The students were holding the any such board for the first time. I can not thank Nina and Kattni & Adafruit enough for that.
We started with blinking the first LED of the board. When the students lit their first LED the smile and light in their eyes were precious :). Following that we spend some time with the simple codes. We tried our hands on different modules of Circuit Python. We took the help from the tutorial provided in Adafruit website. The students were enjoying and indulged into creativity. So I decided to give them problem statements instead of showing them code. I was happy to see how fast they were solving it and experimenting with different patterns, colours.
The workshop finished too soon than I expected. We bid a good bye to them with a promise to return with such a workshop like this.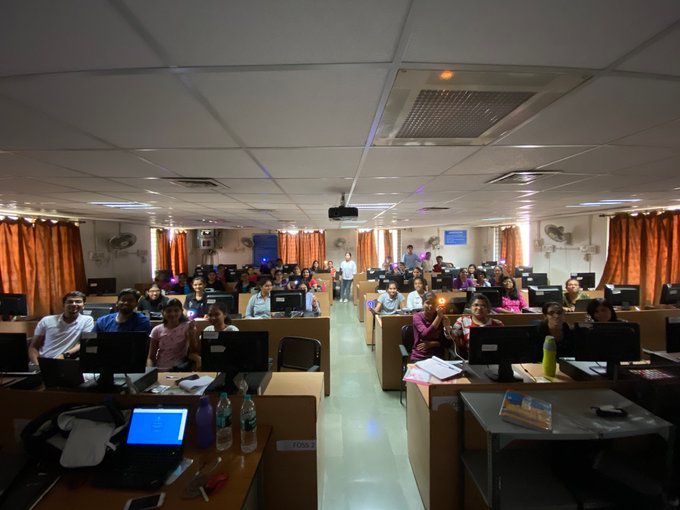 This was the first time for me to take hardware workshop for a larger group. I was scared at the beginning. Therefore I spent many days preparing for it. But I learned a lot new things in there :
A workshop can not be planned. One might have structure but not a plan. All of it depends on the participants and how they respond. And of course on the mercy of the hardware. I was amazed to see the problems that came up. Be it the :
code.py becoming read only;
how different approaches could be there to solve one problem;
People writing Python like C for college :)
The post will be incomplete if I do not thank [Kushal]9https://twitter.com/kushaldas) for being a patient Teaching Assistant for my workshop and helping the students throughout.
It was a great experience for me. The feedback of a student that "I was sure that I am going to be bored. But you taught so well that 3 and half hours just flew", will be on my inspirational board from now on :).