Last Friday 5th of May, the Red Hat Ansible team facilitated an Automation Forum at Arbetsförmedlingen for Swedish Public sector authorities. We had different public sectors organizations such as Municipalities, Swedish Employment Agency, and many other government organizations present that day.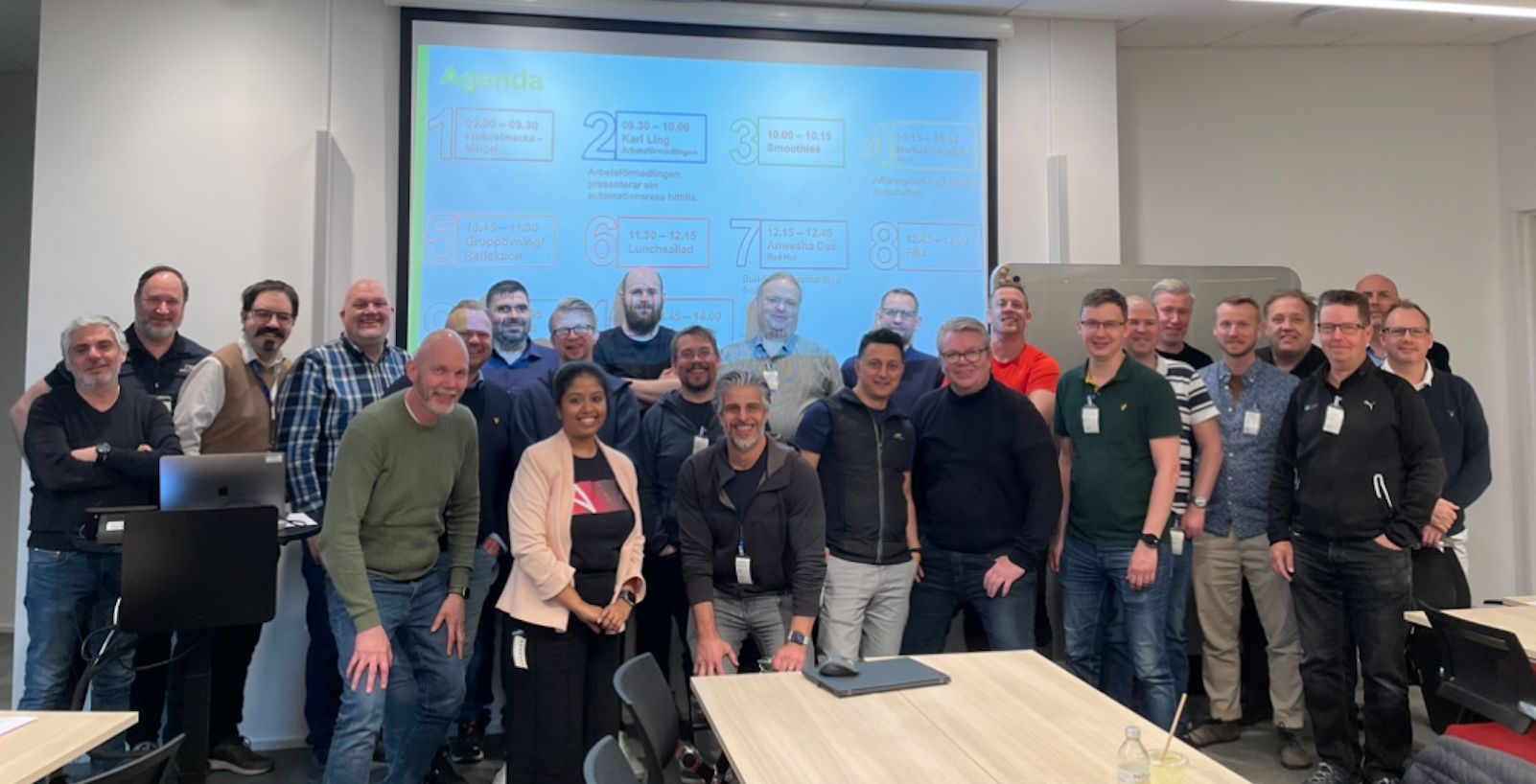 Every organization has its own set of unique problems with automation. And Public sector organizations share issues typical to them. Therefore it is essential to have a platform where they can share their stories, problems, concerns, and journey. It helps to find the solution to the domain-specific problems from different viewpoints of the people who understand the issues from the core. At the forum, we, Ansible Team at Red Hat, are trying to build the community and
It was my first time representing Red Hat as a speaker at an event. So I was thrilled and beyond.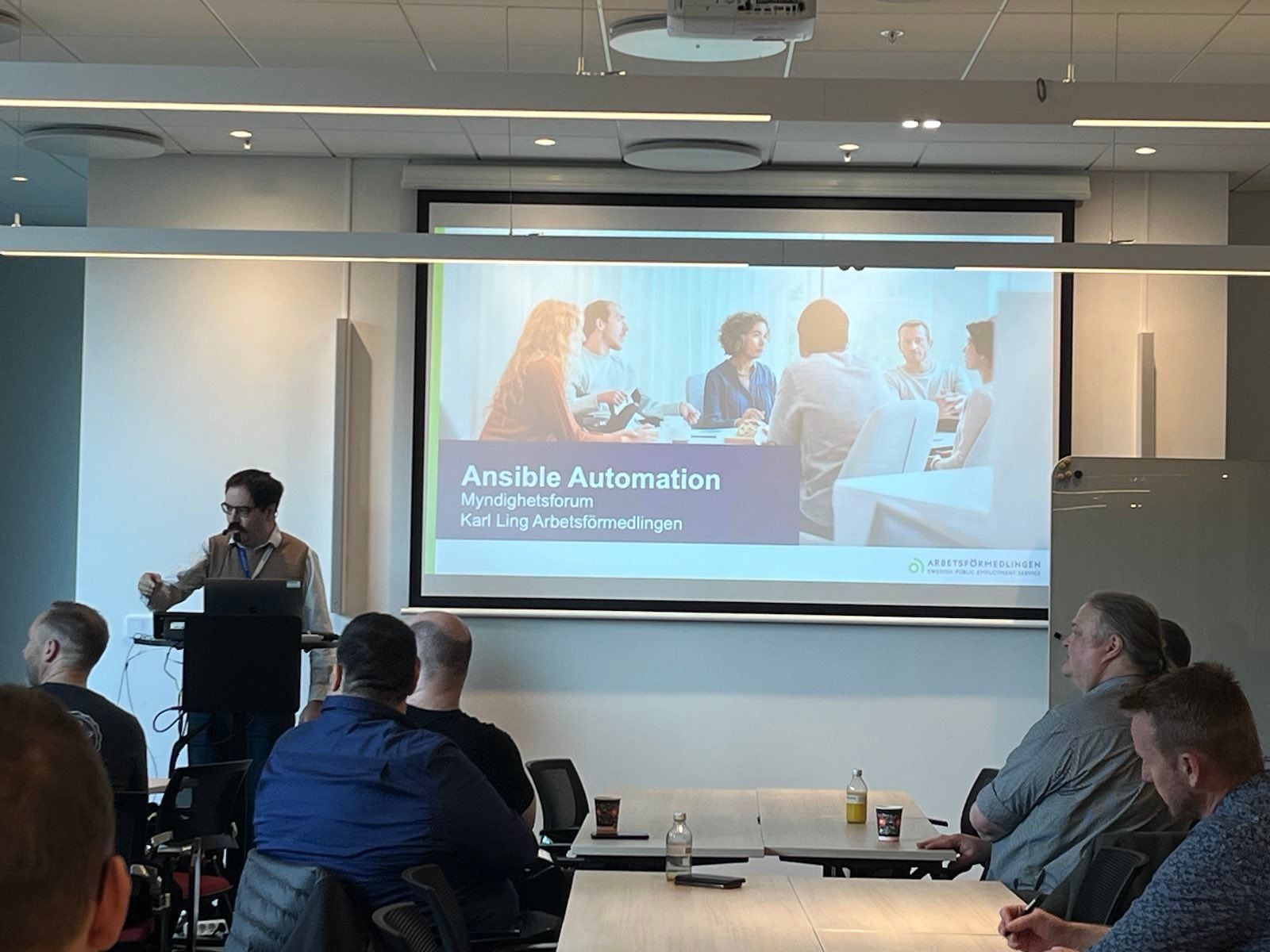 The day started with Susanne Blomlöf welcoming us and describing schedule and why we planned such as event and trying to build the platform. The first speaker of the day was Karl Ling. He is a System Administrator at Arbetsförmedlingen. He shared the automation journey of Arbetsförmedlingen. He explained it from both technical and organizational perspectives. It was great to hear about their process and how they connected technology with a long-term sustainability strategy.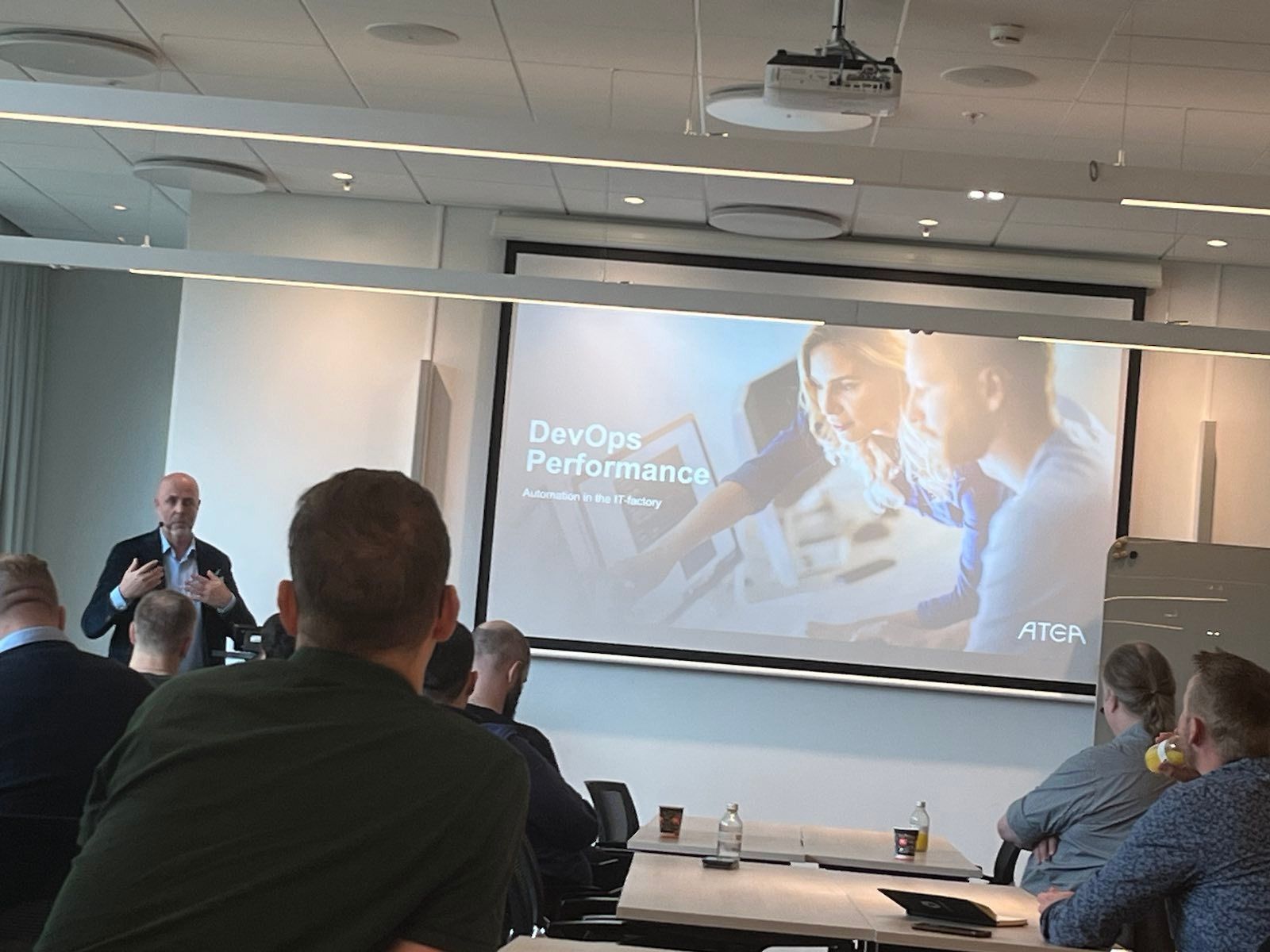 The next speaker was Markus Närenbäck from Atea. He presented how to build a well-rounded automation strategy and how it benefits business growth. The most exciting part was when he shared some real-life scenarios explaining his context.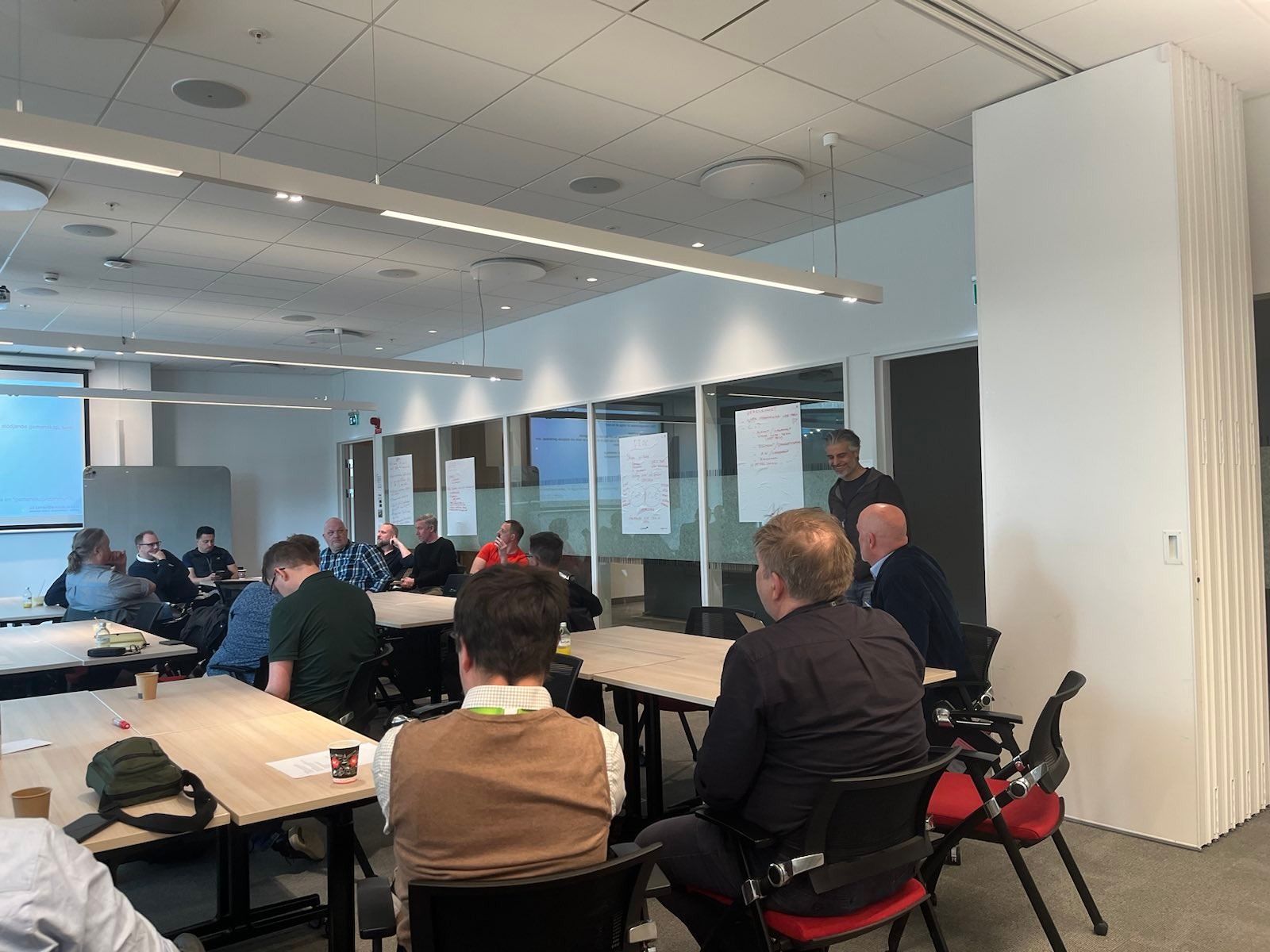 An interactive reflection session followed the abovementioned two talks. All the attendees were divided into four groups and asked two simple questions. Why are they here, and what does this forum mean to them? The second question was how to facilitate and build community inside their organization. And after 20 minutes, each team presented their views on those questions. It was such a fantastic session. I enjoyed this session the most.
I had my talk post lunch. I was giving a session on 'Building Communities from Within.' It was how to build community within the organization. In my presentation, I shared how the community is an essential and fundamental part of knowledge sharing and growing as a team. It also reduces resource wastage and increases potential. I further explained the
idea of InnerSource and how it can help us build community within the organization. I shared some tips and tricks for making the community within the organization. The talk was well appreciated. People came to me and said how they benefited from my talk. And it made my day :).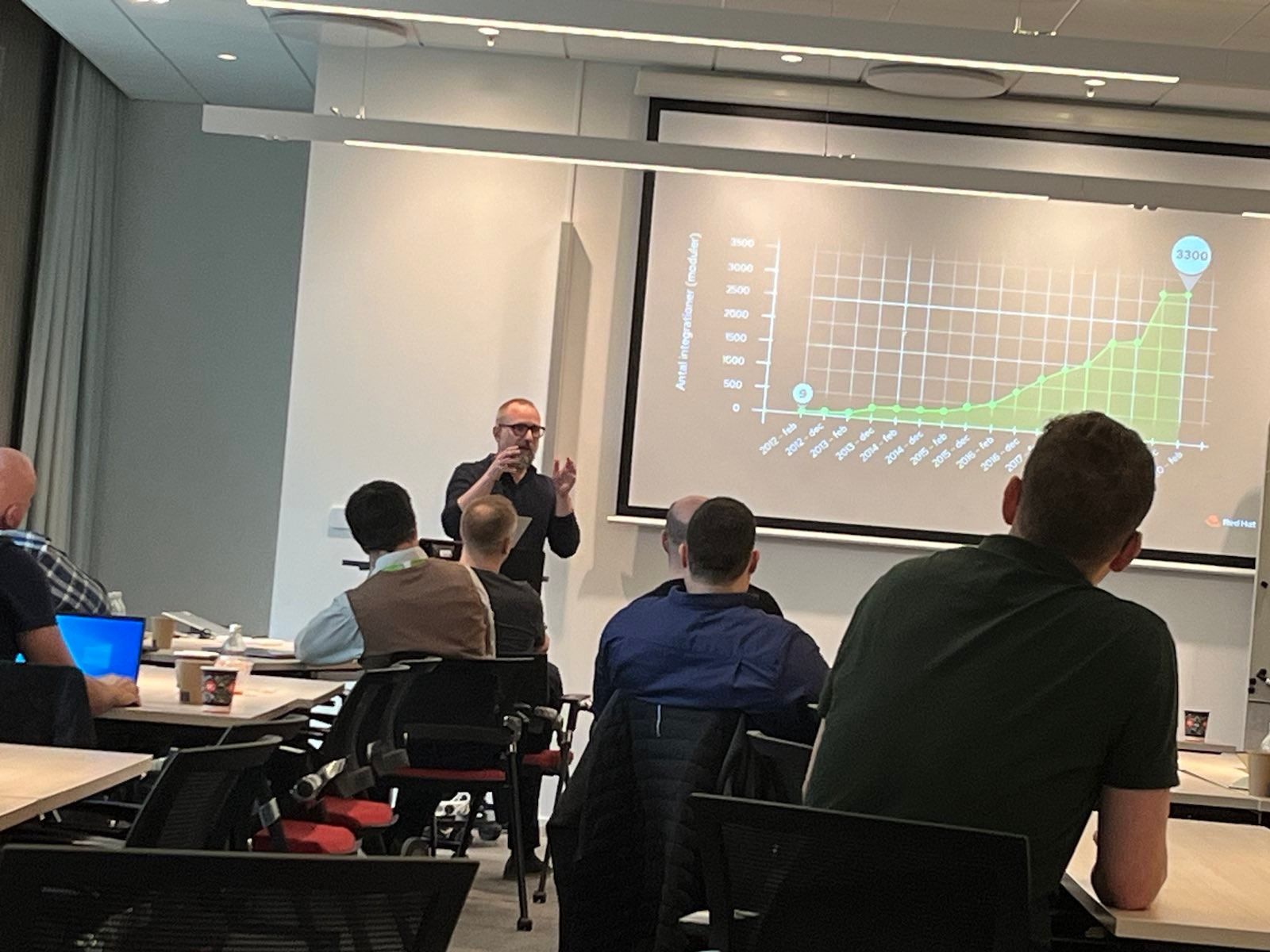 After my session, we had only one session left. It was the session by Johan on
'Past, present and future of Ansible automation .'He explained how and why we introduced Ansible Collections to the Ansible land, what is Ansible Community, Project wisdom and Event Driven Ansible. He ended his talk with a demo on EDA, the new cool command in the Ansible land.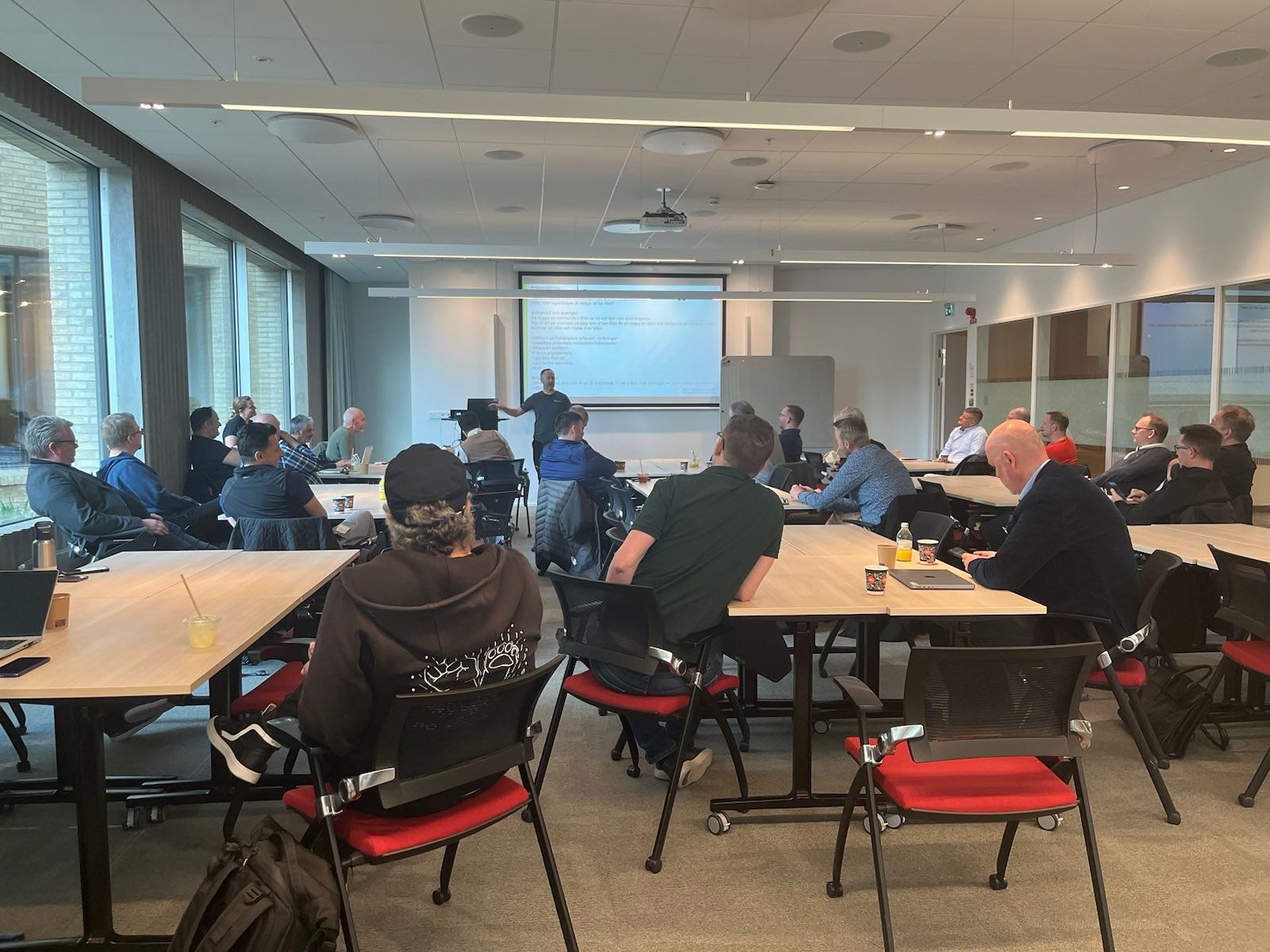 I want to mention one person Joakim here. He has put in so much hard work and effort to put this platform together, his vision and approach towards the event, and replying to my thousand quarries with patience :). The venue successfully provided a space for the Swedish public sector authorities to come together and be open about their automation stories.
I am looking forward to more events on this platform.